So I havent posted in awhile, and quite frankly I dont feel like posting now. But I had an awesome weekend and I wanted to show you all my pics from it. Im not sure if any of you watch Laguna Beach on MTV, but I met Stephen, Kristin, Jason, LC, Alex M. and Deiter!!! There are lots of pics under this cut, so enjoy! I will try and do a real update soon! Love yall and God Bless


Just to let you know, this is what I posted in one of my myspace blogs....

So this weekend was awesome!! I definently got my Laguna Beach fix! lol. Saturday I went out with Tiffany, Jenni and Lisa to Studio B, where Kristin and Stephen were hanging out. Then on Sunday Tiffany and I went to Bellsquare where LC, Jason, Alex M. and Deiter were signing autographs! It was awesome!!! :) So Im going to show pictures and talk about my opinion on the people now...

*Studio B*

Stephen and Kristin hung out in the DJ booth the whole night, except towards the end when Stephen danced with some girls in a cage thingy.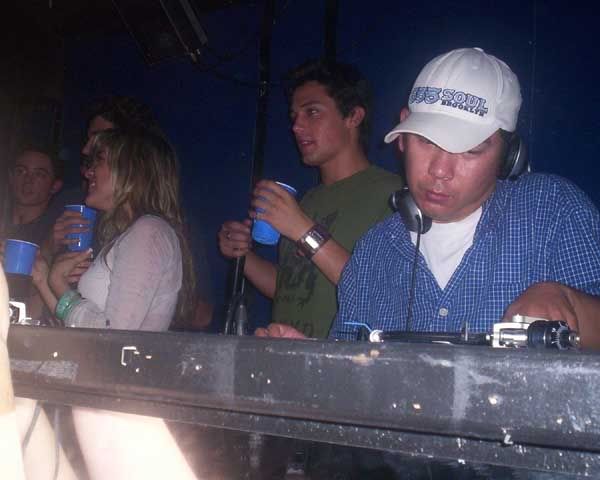 Stephen~ Such a hottie! lol. Im pretty sure he was drunk, or at least he seemed drunk, who knows though. He kept moving around, so it was harder to get pics of him! lol. He seems like a pretty nice guy. My sister got on Jenni's back cause she wanted a pic with him, and he kept smiling and doing a thing with his finger (hard to explain lol), but he wouldnt walk over for a pic! lol. His brother was with him and they look so much alike! So here ya go......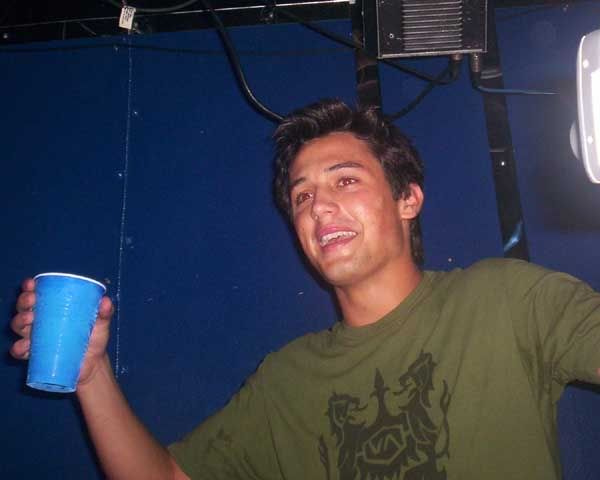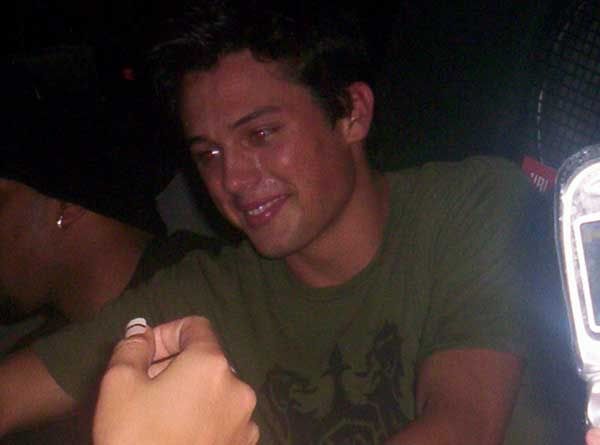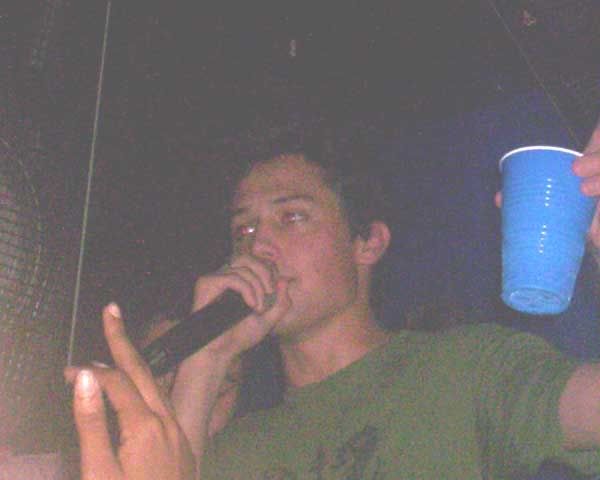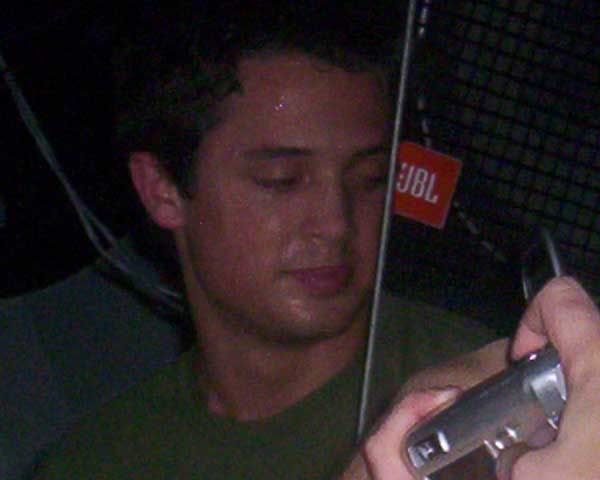 -This pic makes me laugh lol-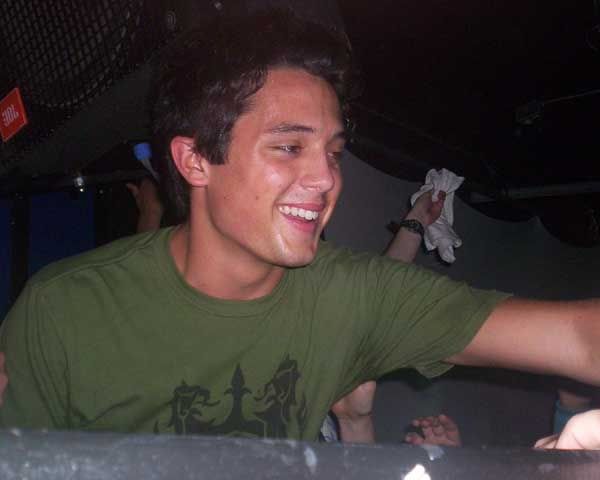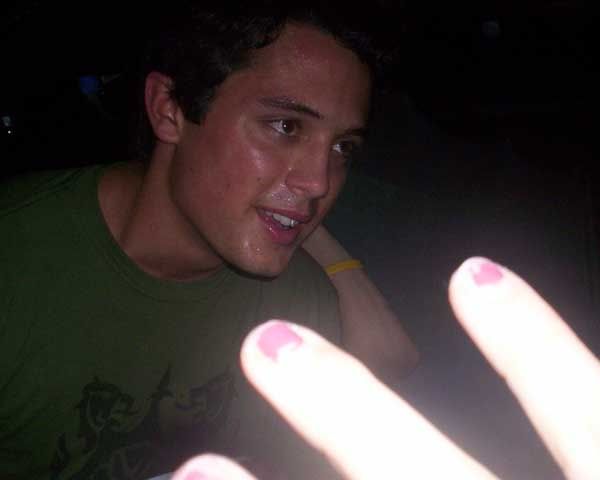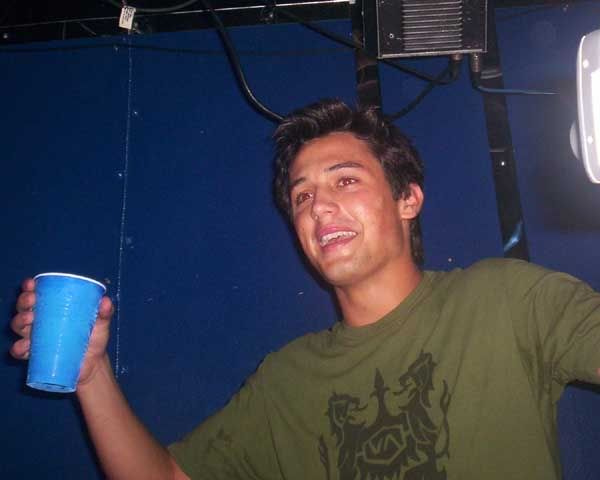 -This pic looks kinnda weird, cause some chicks hair is in the way! lol-

Kristin~ She was so sweet! I was suprised cause on the show shes a bitch. But in real life she was such a sweetie.... kinnda makes me question the reality tv show aspect of Laguna. Alot of people say that she was probably juss putting on an act for her fans, but she truly seemed genuinly nice. She didnt move very much, which made it easier to get pics. People would hand her their camera's and she would take pics of herself for them! Her boyfriend was there, and hes pretty cute! But yeah... it was a shock at how nice she was lol....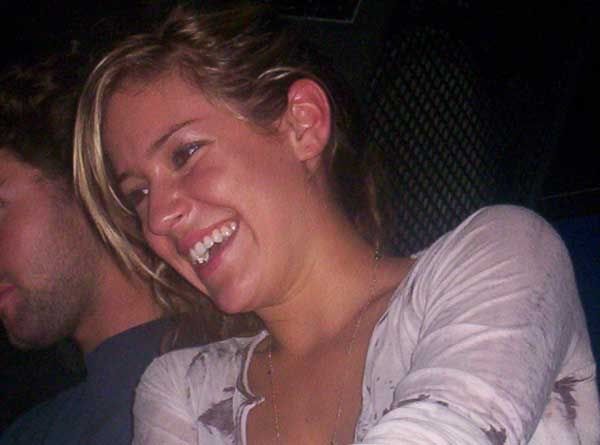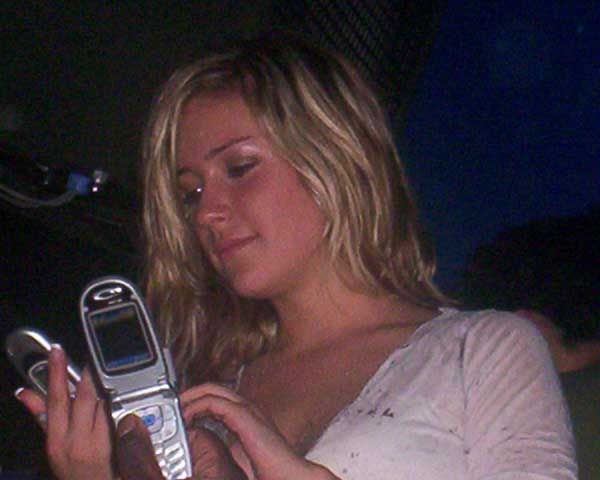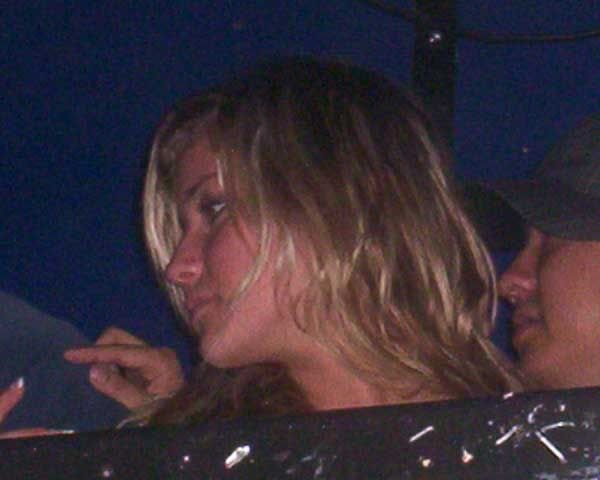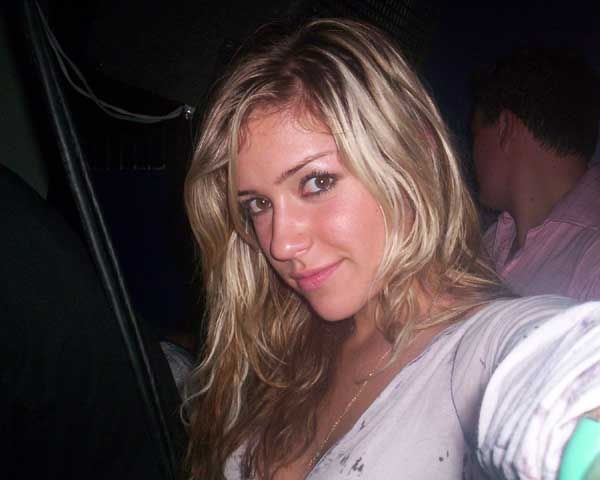 -Like I said, people were giving her their cameras and she would take a pic of herself... this is when she got mine!!-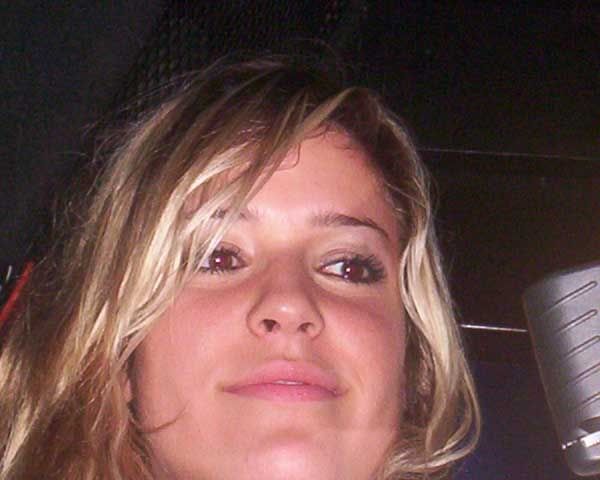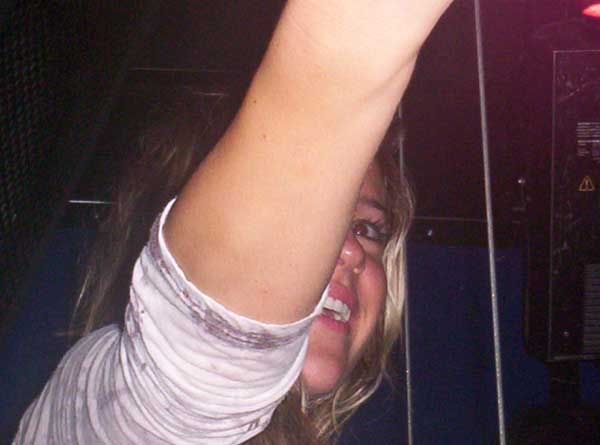 -Yes I realize Im a freak! I grabbed her hand and it took her awhile to look down at me, she was juss holding my hand lol. Then when she finally did she came down for this pic. I look stupid cause I was trying to get tall so we could be sorta next to eachother... it didnt work, but its all good! lol-

*Bellsquare*

LC, Jason, Alex M. and Deiter were in a store called Zebraclub. They were there to take pics and sign autorgraphs! Tiffany and I stood in line for almost 2 hours, but it was cool!!


Deiter~ I wasnt able to get his autograph because he kept leaving! He came into the line a couple of times, which is how I got pics of him. When I got up to the table, I have no idea where he was. He is quite a cutie though! lol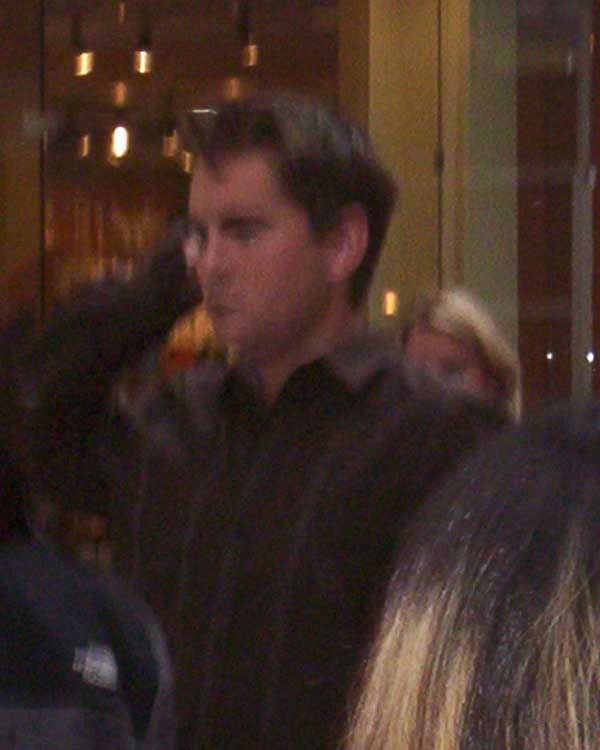 Alex M.~ She seemed really nice! There isnt really much else to say.... hehe.....


This is me w/ Alex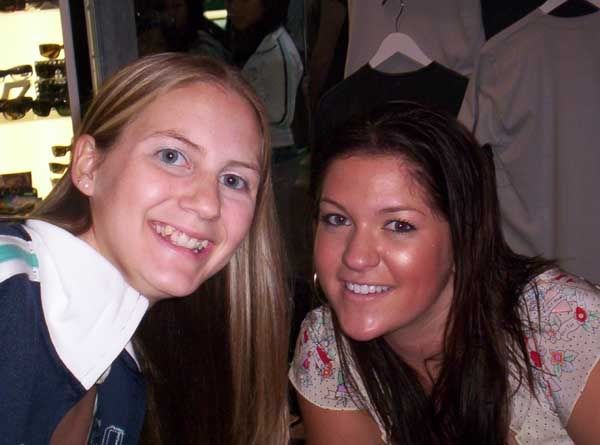 My sister Tiffany and Alex


LC~ She seemed like she could be nice, but Im pretty sure she didnt want to be there. She juss kind of sat there signed autographs, and forcefully took pics. Whereas Alex actually said hey how are you and stuff like that. Im sure she was juss tired, but she seemed alittle rude.....

Jason~ He was juss kinnda there! lol. He signed the autograph and took the picture. He kept having to tell LC to get in the pic. They are dating now which is why the pics with them are together....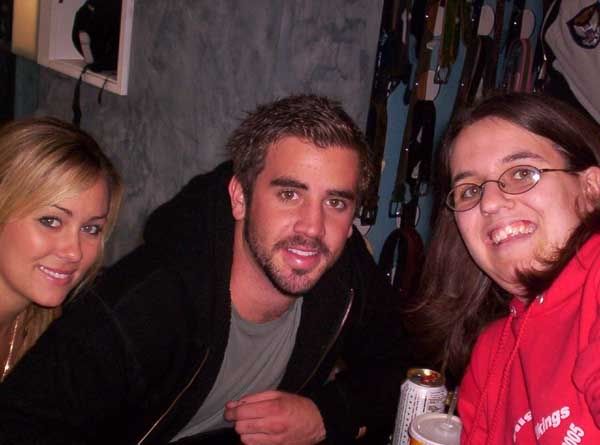 -This is me with them!-
-This is my sister w/ them... her pic turned out better than mine! lol-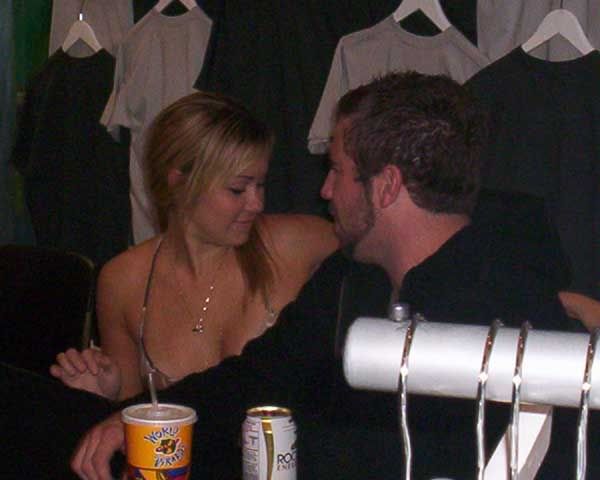 And finally here are the autographs that I got....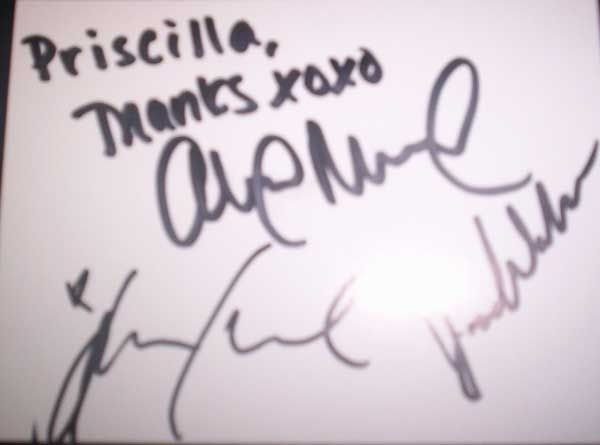 So yeah! That was my Laguna Beach weekend! I know I seem like a freak since they are just people my age on a MTV show, but what can I say lol! It was alot of fun! So I hope you enjoyed the pics!! hehe